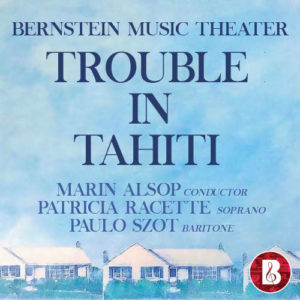 Ravinia Festival is one of the most popular world music festival and I have had a few opportunities to work for some popular programs for the last several years.
This year again, I had a great pleasure to work with Marin Alsop, Music director (Baltimore Symphony Orchestra Music Director) for TROUBLE IN TAHITI – OPERA BY LEONARD BERNSTEIN.
I'm so grateful to Stephen R. Smoot for the opportunity to be a part of this project. Loved working with the beautiful staff and musicians, and so honored to be a part of "Trouble in Tahiti – Bernstein" with;
Here are a few shots during the rehearsal at The Martin Theatre at Ravinia early this week.
Marin Alsop, Music director
Patricia Racette, Soprano
Paulo Szot, Baritone
Michelle Areyzaga ,Soprano (Trio)
Nils Georg H. Nilsen, Tenor (Trio)
Nathaniel Olson, Baritone (Trio)
Rachel Tobias, stage manager