Marianne is absolutely the complete package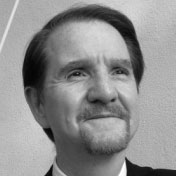 Marianne is one of the most talented, accomplished, and versatile musicians I have ever had the pleasure to know. She regularly accompanies the top-flight professional chamber choir The Lakeside Singers. Not only does she possess incredible classical technique and sight-reading skills, I have heard her improvise jazz and accompany show tunes— she is absolutely the complete package. With her master's degree in organ performance and her deep background in church music, Marianne would be a terrific asset to any church music ministry whether focused on traditional music, contemporary music, or both. Her warm and enthusiastic spirit encourages all, whether amateur or professional musicians.
Finally, her skills in arranging and composing music across a wide spectrum of styles are admirable indeed. She understands perfectly the difficulty level appropriate for any given situation, and finds a way to write music that will show the performers at their best, all with beauty and good taste.
---