composer pianist organist harpsichordist
Chicago-based composer, pianist, organist, and harpsichordist, Marianne Kim has been noted for her vibrant performances and compositions in a wide diversity of musical styles, such as classical, jazz, Broadway musical, R&B, gospel, traditional & contemporary church music, and more.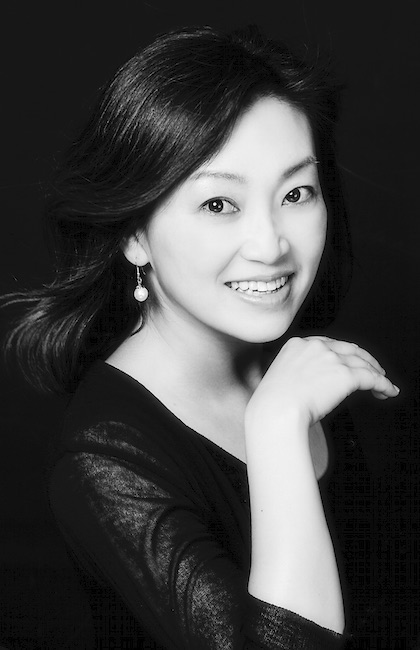 As a soloist and collaborative artist, Marianne enjoys performing piano and organ recitals, chamber music and jazz. She has worked for the Lakeside Singers performing highly demanding dual roles of classical accompanist and rhythm section keyboardist, and served as keyboardist at Willow Creek Community Church and the Moody Church. She has recently accepted a new position of principal organist for Christ Church of Oak Brook as of Sep 2018 where she accompanies classic worship and performs with many talented musicians.
Marianne has worked for the Ravinia Festival since 2008 for several projects including "Danny Elfman's Music", "The Lord of the Rings", "An Evening of Lerner and Loewe", "Best of Broadway", and most recently Opera "Trouble in Tahiti" by Leonard Bernstein, with Maestra, Marin Alsop.
Marianne has composed and arranged music in piano, organ, choral and instrumental genres. So far, over 400 titles of her works have been published through major publishers, including Lorenz Publishing Company, Hope Publishing, Augsburg Fortress, Shawnee Press, Hal Leonard Corp, Yesol Press, Concordia Publishing, GIA Publications and have received critical acclaim for her compositions.
Marianne's music has been described as "Intelligently crafted and quite artful with aural surprises" by Mark Hayes, "Sparkling arrangements with tasteful jazz harmonies and rhythms" by Larry Shackley, and "Incorporating invigorating harmonies, syncopated rhythms, and an assortment of jazz elements" by Douglas Wagner.
Born and raised in Korea, Marianne studied piano and composition at Pusan High School of Arts and earned BM in composition at Pusan National University. After working professionally more than a decade in the United States, she returned to school and earned dual Masters of Music in jazz studies and organ performance with scholarships and prizes from School of Music of Northern Illinois University.
Jazz Scholarship (2013), Robert R. and Frances A. Green Endowed Scholarship(2013), Jeffry Lunsford Fellowship Award(2014), Richard Keefer Award(2014), Farney Wurlitzer Scholarship(2014), Outstanding Women's Awards (2015), Artistic Talent Scholarship (2015~2016).
Marianne studied music theory and composition with Dr. Soon-Hee Kang, Jazz Piano with Willie Pickens, Frank Caruso and Alan Swain, Jazz Organ (Hammond B3) with Reginald Thomas, Jazz Arranging with Tom Garling, Choral Conducting with Dr. Eric Johnson, Organ and Harpsichord with James Russell Brown, and privately with Margaret McElwain Kemper.
Marianne has worked and shared stage with Marin Alsop, Robert Bowker, Howard Levy, Mark S. Doss, Todd Thomas, Duain Wolfe, Ludwig Wicki, Michael James Scott, Linda McCrary, Josie Falbo, Bonnie Herman, Paul Langford, Larry Gray, John McLean, Donald Harrison, Rodrigo Villanueva, Ron Carter, Rodney Whitaker, Vincent Gardner, Rollo Dilworth, Montez Coleman and more.
Marianne is a member of ASCAP (American Society of Composers, Authors and Publishers) and AGO (American Guild of Organists).
작곡가, 피아니스트, 오르가니스트, 하프시코디스트 및 레코딩 아티스트로서 시카고에서 활동하는활동하는 매리앤 김 (한국명: 제미령)은 클래식과, 재즈, R&B, 뮤지컬, 가스펠, 팝, 전통 및 현대교회음악 등 다양한 쟝르의 음악인으로 활동하고 있다.
클래식 피아노와 오르간 리사이틀, 실내악 앙상블을 연주할 뿐 아니라 및  재즈뮤지션으로서도 활발한 연주활동을 하고 있으며, Robert Bowker의 지휘아래 24인으로 구성된 전문합창단 Lakeside Singers 의 클래식 피아노반주자 및 리듬세션의 키보드 연주자로도 활동하고 있다. 또한, 워십아티스트로서, 윌로우크릭교회와 시카고 무디교회의 워십팀에서 키보디스트 (피아노, B3, 신디, 오르간)로도 활동하고 있다. 이전 글렌엘렌 미국감리교회와 알링톤하이츠의 루터란교회에서 음악감독 및 오르가니스트를 역임하였으며, Deerfield High School의 뮤직 스태프로 일하면서 피아노와 편곡을 담당하였다.
부산예고에서 클래식 피아노와 작곡을 공부한 후, 부산대에서 학사학위(작곡)를 취득하였으며, 2000년 시카고로 이주한 후, 전문 뮤지션으로 10년 이상 활동하던 중 Northern Illinois University 에 진학하여, 재즈 석사와 오르간 연주 석사를 전액 장학금으로 취득하였고, 동 대학에서 재즈 피아노 클래스를 2년간 가르쳤다. 
작/편곡자로서  미 주요 출판사, Lorenz Publishing, Hope Publishing, Hal Leonard, Shawnee, GIA, Concordia 에서 피아노/오르간곡집, 기악곡집, 합창음악을 출판하고 있으며 현재 400 여 곡 이상 출판하였다.
The Lakeside Singers – 클래식 피아노 반주자 및 리듬세션 키보디스트 (2005 ~ 현재)
Christ Church of Oak Brook, IL – 오르가니스트 / 피아니스트 (2018 ~ 현재)
Ravinia Festival – 피아노 반주자 (2008 ~ 현재)
The Moody Church – 피아니스트/부 오르가니스트 (2013 ~ 2018)
Willow Creek Community Church – 피아니스트 및 Hammond B3 (2001 ~ 2018)
Northern Illinois State University – 재즈피아노 강사 (2014 ~ 2015)
AGO (American Guild of Organist) and ASCAP 회원
부산예고 (피아노, 작곡)
부산대학교 작곡 학사
Northern Illinois State University 석사 – Jazz Piano
Northern Illinois State University 석사 – Organ Performance